Downtown Haifa
Haifa's lower city was established in the middle of the 18th century by Dahar al-Omar, ruler of the Galilee. Over the years, the coastal strip developed into a port and the city became a flourishing regional trading center. During the British Mandate period, the Lower City gained economic momentum thanks to the development and deepening of the port by the British. The port, which was inaugurated in 1933, served as a gateway for hundreds of thousands of Jews who had made their way to Israel and as anchors to international corporations that had established their home.
A tour of downtown Haifa passes through neighborhoods with fascinating history, vibrant markets, excellent cafés and restaurants. And all there is an atmosphere of co-existence, or more precisely coexistence, among the city's population that changes its face throughout the day.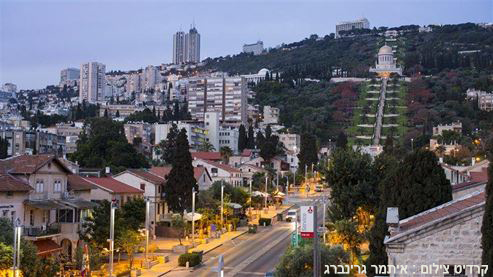 A Tour in Haifa in 6 stations and one Carmelit
Trip in Haifa without parking problems, without traffic jams and without getting in trouble
This is how you plan your trip in Haifa easily and conveniently, without missing the many and varied attractions that the city has to offer its visitors and residents.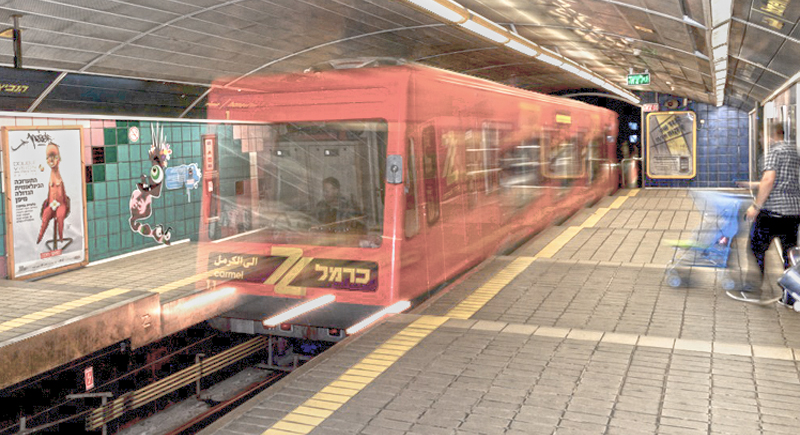 Bahai gardens
The Baha'i World Center is the administrative and religious center of the Bahá'í Faith. It is located in northern Israel - in and around Haifa and Acre, and includes the main Baha'i pilgrimage sites and the buildings that serve as a residence for the international institutions of religion, including office buildings, pilgrims' homes, libraries, archives, visitor centers, temples and expansive gardens. The Bahá'í World Center was founded during the reign of Bahá'u'lláh in Palestine during the Ottoman period, in the second half of the 19th century.
All Bahá'í activities on the international level are concentrated by the Bahá'í World Center, including the channeling of resources and making decisions that affect the entire Bahai religion. The World Court of Justice, located in Haifa, is the supreme authority of religion and is assisted by its activities at the nearby International Teaching Center and the other Bahá'í institutions.
The Bahá'í World Center and their surroundings, especially the Bahá'í Bahá'í Mount Carmel and the Bahá'ís' Akko, are carefully designed, with an emphasis on beauty, aesthetics and landscape design, considered an important principle in the Bahai religion. They are a pilgrimage site for Bahá'ís from around the world, and a tourist destination for tourists and other visitors. In 2008, 26 of the Center's buildings in 11 different sites in Haifa and the Western Galilee were declared World Heritage Sites.